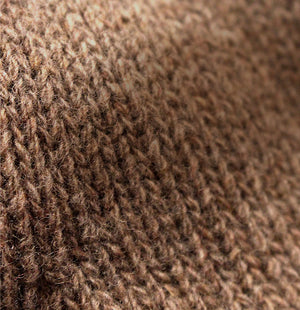 French Regional Wool
EDITION 19
October 21st, 2022
France is historically rich in 

craftsmanship and production of 

wool

s

. Thanks to the plurality of 

ecosystems

, many sheep breeds have been able to evolve on French territory for centuries. Among French sheep breeds

, one can find 

the Bleu du Maine, the Lacaune from the Massif Central region, the Merino

s

 from Arles, the Bargeoise from the Hautes Pyrénées, and the Noire du Velay

 

from Auvergne

.





Since 2019, De Bonne Facture 

has been

 committed to the rebirth of the French wool industry, supporting regional breeders, spinners and weavers. This is part of a project to 

redevelop

 the industry on a local scale.





At the heart of this approach, De Bonne Facture is a founding member of the Tricolor collective, working to revitalize the industry, pass on know-how and strengthen the network between all its 

contributors

.





Thanks to this collective work, 

the processes of th

is local

 industry

 

are preserved

, and 

combined 

with the meticulous manufacturing done by our regional workshops. 

For example

, our 

ebony 

double-breasted 

grandad 

coat is made of 

Noire du

 Velay wool, from sheep raised in Auvergne. This 

fabric

 is 

woven

 with passion and mastery by Eric Carlier of the 

"

Passe Trame

"

 workshop in Mazamet

, in the South West of France

. The coat is then 

manufactured

 in the family

-owned

 workshop Lener Cordier, located in Hazebrouck, in the 

N

orth of France.
Also, our round neck pullover and knitted vest in Merino wool from Arles are knitted from a wool of sheep from the South Provence-Alpes-Côte d'Azur region. Originally from North Africa and taking its name from the Merinides dynasty, it was Louis XVI who brought merinos from Spain to crossbreed them with French merino sheep so that French factories could produce softer fabrics.
As a result of this crossing, the breeders obtained a wool with a fineness of less than 20 thousandths of a millimeter in diameter, an exceptional fineness for a wool.